Krampus Dish - 7"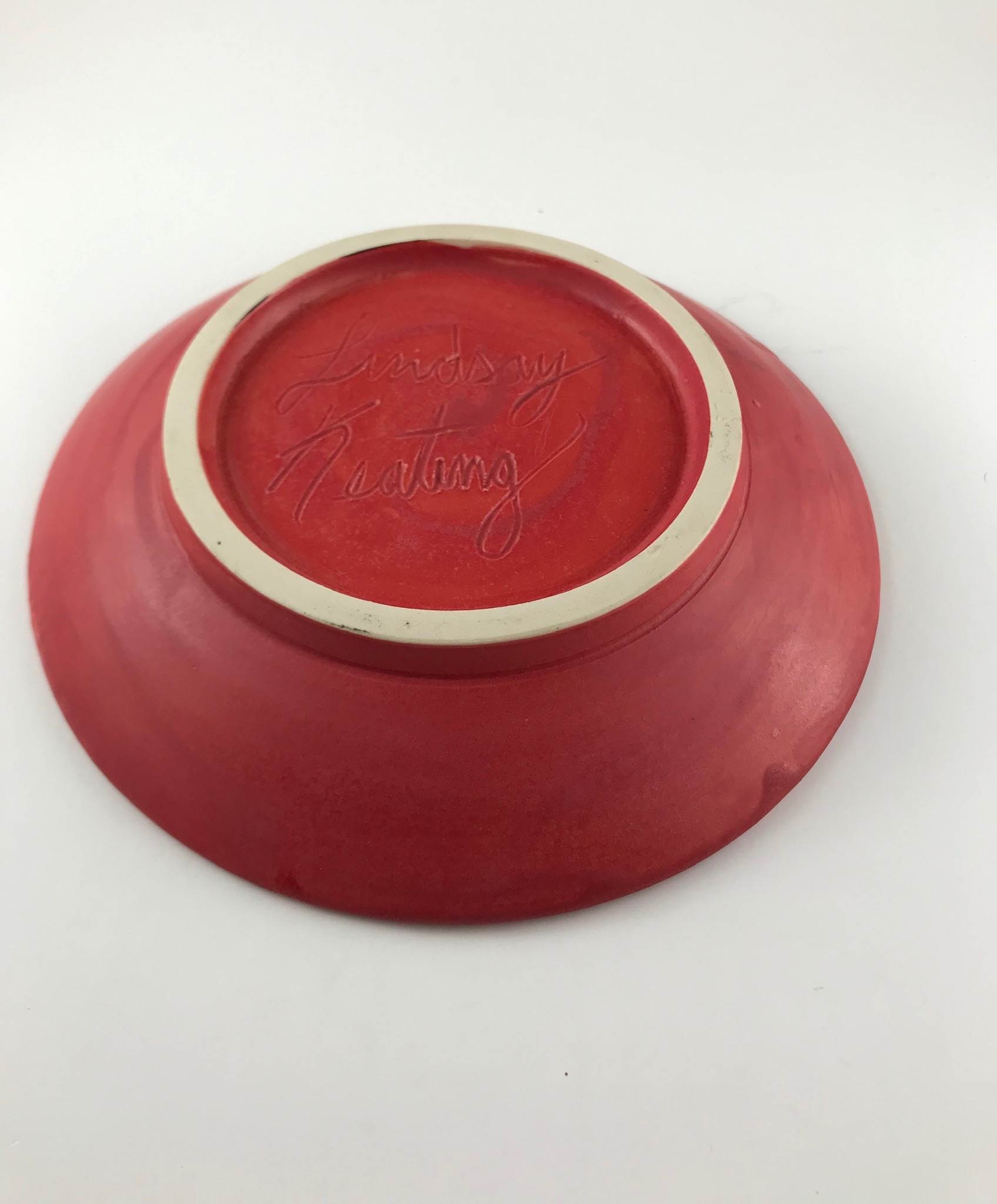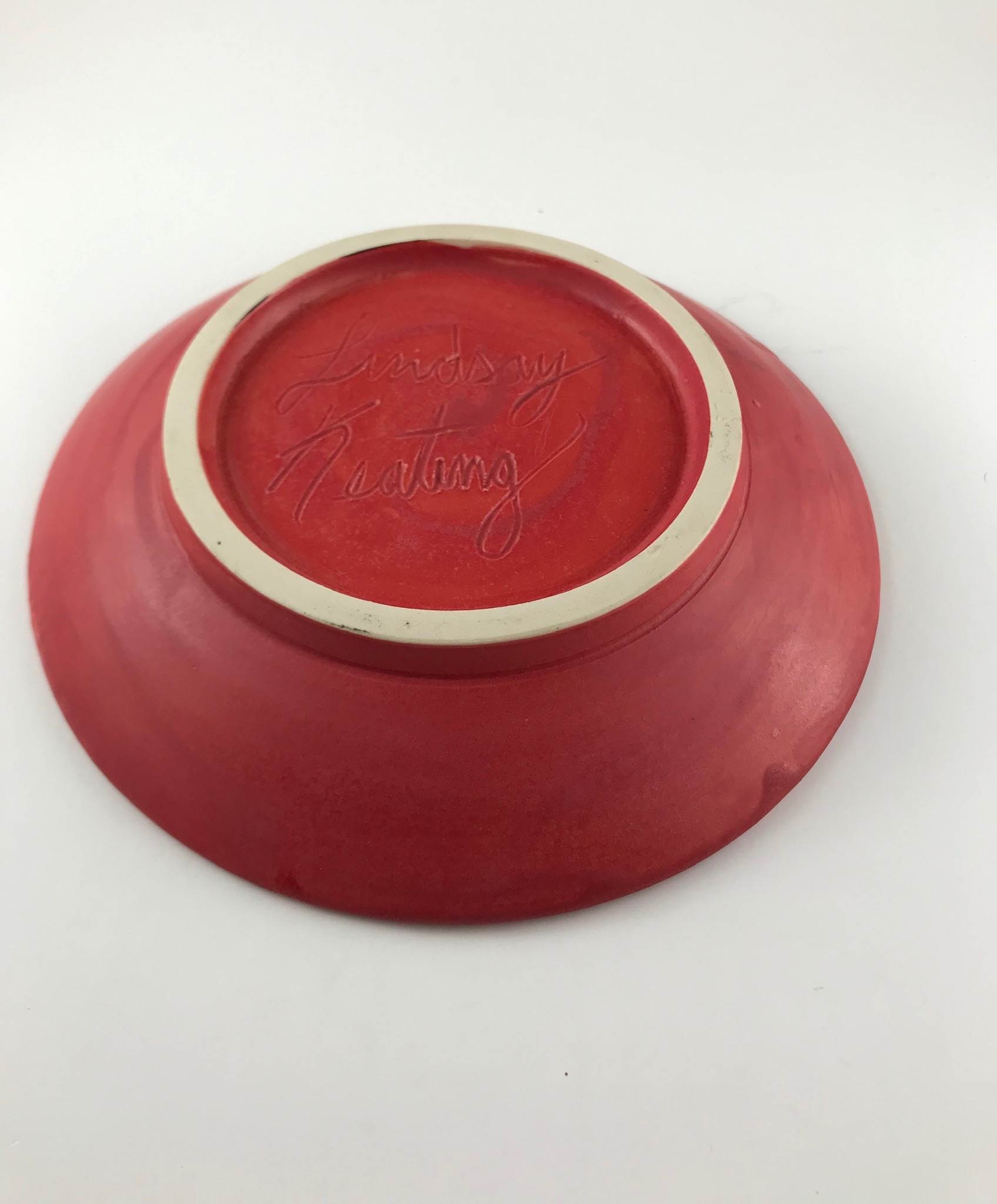 Krampus Dish - 7"
Ring in the holidays with your very own Krampus dish! Handmade from start to finish by me. Eat out of it, put it on your coffee table, put it on a stand, anything you want! I referenced a few vintage Krampus cards to create this design.
How I made this item: I threw the form on the wheel, painted the Krampus silhouette black and carved in the details, electric fired, glazed with clear on the inside image and matte red on the rest and electric fired again.
Size: 7" diameter x 1.5" height
Weight: 12 oz
This is a handmade item, expect minor flaws, that's the beauty of handmade! :)
ALL OF MY PIECES ARE FOOD AND MICROWAVE SAFE. HAND WASHING IS RECOMMENDED.
This is a handmade item, expect minor flaws, that's the beauty of handmade! :)